"The world turns. And it turns. And it moves and you don't. You're still here."
Jerusalem
By Jez Butterworth
On the outskirts of a small Wiltshire town, in Rooster's Wood, Johnny 'Rooster' Byron and his motley band of misfits maintain a tenuous grasp on his caravan and the patch of land it sits on. The council, the police and most of the locals all want rid of him. On the morning of the local fair, the powers that be move ever closer to pushing Byron out of his eponymous wood. At the same time a young girl goes missing and many fingers point at Rooster.
First produced in 2009 at the Royal Court Theatre, starring Mark Rylance as Johnny 'Rooster' Byron, 'Jerusalem' is magical, earthy, outlandish and hilarious.
Jez Butterworth's England is the country we recognise, scruffed up against that dreamy, idealised place of popular imagination, that scepter'd, green and pleasant land, stewed with an island that is squat and gristly and fierce. A theatrical tour-de-force not to be missed.
Note that this show is not suitable for children under 14.
The cast:
Phaedra – Alice Simmons
Luke Parsons – Freddie Walker
Linda Fawcett – Jacquie Waterfield
Johnny 'Rooster' Byron – Ronnie Toms
Ginger – James Andrews
Professor – Matt Baker
Lee – Logan Jones
Davey – Alex McKay
Pea – Holly Parker
Tanya – Verity Moore
Wesley – Frank Spackman
Dawn – Lissy Malt
Marky – Kaspar Cahill-Ritter
Troy Whitworth – Harry Whittaker
Prices
Full Price – £10.00
Concession – £8.50
Preview – £6.00 (Tuesday evening performance only)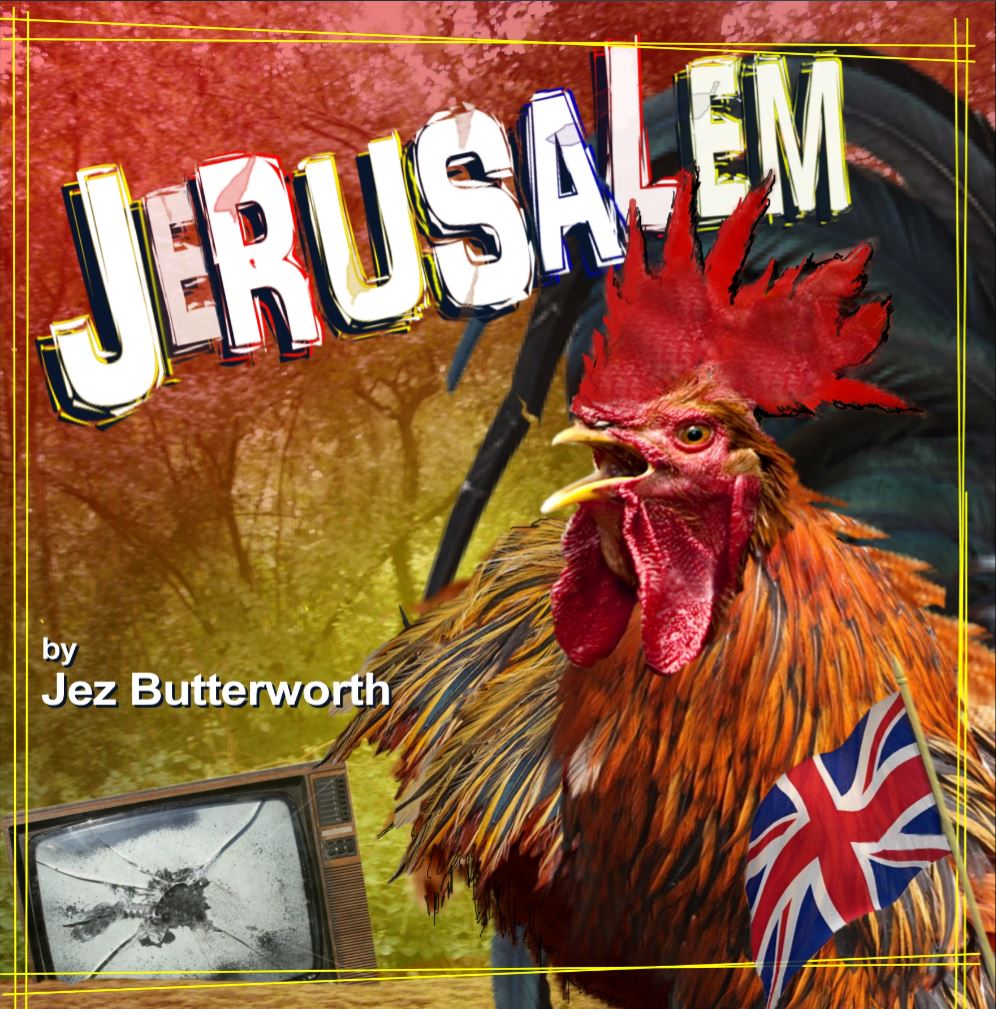 Venue
The Place Theatre
Bradgate Road
Bedford. MK40 3DE
View on map
---
Tuesday 6th March, 7:30pm, The Place Theatre
---
Wednesday 7th March, 7:30pm, The Place Theatre
---
Thursday 8th March, 7:30pm, The Place Theatre
---
Friday 9th March, 7:30pm, The Place Theatre
---
Saturday 10th March, 7:30pm, The Place Theatre